Saturday 02 August, 2008
iMuffs were featured in the Tech Now technology segment on KNTV (NBC San Francisco).


Monday 28 July, 2008
"Not only are the iMuffs good for listening to music, but you can use them to connect to phone calls on iChat or Skype, even while playing video games"


Friday 25 July, 2008
"Using the iMuffs from Wi-Gear will remove the thin wires of the headphones by making them completely wireless"


Wednesday 23 July, 2008
"iMuffs deliver high-quality stereo sound without the worry of getting your wires tangled during a chest press or Downward Dog pose."


Monday 14 July, 2008
"The switches on the side of the splendidly named iMuffs will control playback and volume"


Wednesday 09 July, 2008
"the iMuffs allows users to listen to their iPods or Bluetooth phone through ergonomically-designed, wireless headphones."


Tuesday 01 July, 2008
"iMuffs are perfect for exercisers who want great-sounding music during their workout, without the hassle of tangled wires or hard-to-use controls."


Monday 16 June, 2008
"this is a perfectly reasonable way to tuck your iPod away in your bag and still listen to it sans wires."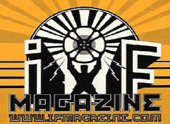 Friday 13 June, 2008
"A nice pair of wireless headphones that is perfect for your iPods or Bluetooth enabled phones."


Thursday 12 June, 2008
"For active lifestyles, the MB210 is a very able and welcome replacement for stock headphones."