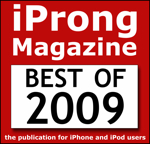 Tuesday 27 October, 2009
"We've tried out any number of wireless headphone solutions, but we keep coming back to the iMuffs"


Saturday 05 September, 2009
"I've no idea how headphone and earphone cables get so knotted, even with careful use. What I do know is that with a pair of iMuffs, you won't need to untie them any longer."


Thursday 07 May, 2009
"With impressive audio quality, simple setup, and versatility to spare, the iMuffs rock."


High-tech gadgets and equipment aim to improve marathoners
Sunday 19 April, 2009
"Runners annoyed by ear buds and long wires can solve the problem with the newest wireless headpieces called iMuffs."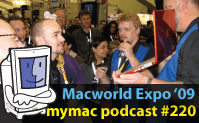 Thursday 08 January, 2009


Tuesday 16 December, 2008
"we've long been big fans of the iMuffs, a comfortable behind-the-head set of headphones (think "earmuffs") which are not only wireless but also offer playback and volume controls right on the headphones themselves, meaning you very rarely have to pull your iPod out of your pocket while listening to your music. ... best wireless headphone option on the market for iPod and now iPhone."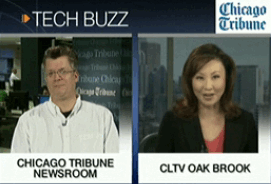 Thursday 04 December, 2008


Thursday 04 December, 2008
"Comfort: Good. Sound: Very good. Best feature: Wireless headphones for the iPhone"


Thursday 04 December, 2008
"Cut the wires and enjoy music without pesky headphone wires. And lower your chances of an embarrassing fall off the treadmill at the gym. (Ok, maybe that's just me.)"


Tuesday 02 December, 2008
"The behind-the-neck headphones are surprisingly lightweight and flexible to reduce ear fatigue. The iMuffs hold very well whether you're enjoying music around the house or going for a brief jog. The positioning of the headphones gives more direct, clear bass tones with less sound loss. "