Monday 20 October, 2008
"Another way to help improve mood and avoid exercise burnout is to listen to music while you work out. One recent study showed that people who walked to music lost significantly more weight and body fat than those who didnít listen to music. In addition, they also had a higher success rate when it came to adhering to the program, with fewer of them dropping out of the study."


Monday 20 October, 2008
"iMuffs are perfect for exercisers who want great-sounding music during their workout, without the hassle of tangled wires or hard-to-use controls. The design of the units features clean, sleek simplicity for ultimate on-the-go control. The headset stays on even through sports and fitness activities, and the large, intuitive, ergonomically-placed controls let the user pause, change volume, skip tracks, and seek music right from the headset, even with gloves on."


Wednesday 01 October, 2008
"If you've taken your iPod along on a walk or workout, you know that dealing with headphone cords can be a nuisance. Wi-Gearís wireless iMuffs give you tunes without the tangle." (page 41)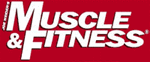 Wednesday 10 September, 2008
"The greatest part is that you can leave your MP3 player in your gym bag in the corner, move a good 30 feet away and still enjoy crystal-clear sound."


Tuesday 09 September, 2008
"With iMuffs wireless headphones, you can enjoy your music and workout without wires. Sleek and simple, iMuffs work with most iPod models and feature ergonomically placed controls that let you change volume, skip tracks and seek music right from the headset."


Thursday 04 September, 2008
"the best wireless headphones I've tried."
"If you've been trying to break free from long, tangled headphone cords for once and for all, iMuffs Wireless Headphones are the perfect choice. With excellent sound quality, great range and a lightweight fit, these headphones are great for workouts and well worth the $179 price tag..."
About.com Rating


St. Louis Post-Dispatch
Wednesday 03 September, 2008
"Plug the adapter into your device, and it's as clear as wired ear plugs but without the dangle."


Monday 01 September, 2008
"As a wireless Bluetooth headphone and a phone headset in one, iMuffs are a great addition to your aural arsenal. ...All-in-all the iMuffs are a nice bit of ear candy perfect for all kinds of activities, especially when the handling of your iPod is undesirable or impossible. ... we recommend these to anyone tired of untangling those white cords every time they get on the subway."


Friday 15 August, 2008
"iPod and Bluetooth phone users get lucky with these new wireless headphones"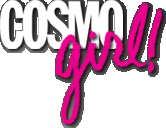 Friday 08 August, 2008
"Is it not just the cutest name ever?"